Furniture & Decor at Mrs. Pinkadot
With over 50 vendors at the store, you will find a variety of styles and treasures from some of the most talented individuals I know. From traditional vintage pieces, to jewelry and home decor, I know you will find something to treasure! 
Meet The Vendors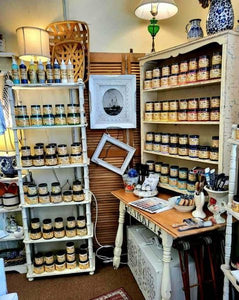 Products Sold at Mrs. Pinkadot
Mrs. Pinkadot is a proud retailer of Iron Orchid Design (IOD) products, Paint Couture Paint, Dixie Belle Products and so much more. 
Discover the Products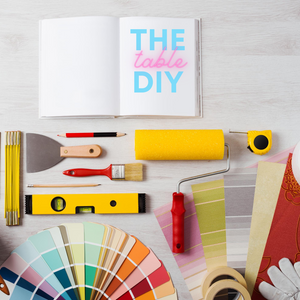 Learn with Mrs. Pinkadot
Want to become your own DIY expert? Join Joan and friends LIVE on Facebook as they walk you though different projects and tutorials!
Become a DIY Expert
This place is such a gem in downtown Norfolk. It has the excitement of a vintage store with the eclectic style of a boutique. They have everything you could possibly want at amazingly reasonable prices!

Sheryl D.
I just love this place! Joan and the other ladies are just amazing!! I got there with just 7 minutes to spare, and she stayed open and made me feel so welcomed and not rushed at all!

Kira G.
My daughter and I love this little shop! We never really plan on buying anything, but something always speaks to us and we can't live without it!

Katrina D.
Location
Join us on Facebook
@Mrs.Pinkadot
We occasionally go live at 7pm Thursdays at The DIY Table to show you the "how to" on the best projects!
Not quite downtown, but in Ghent!
We're located right behind Doumar's on the corner of Granby and 20th Street.
We also have on-site parking with more to spare on the street!