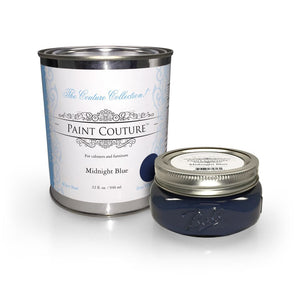 Paint Couture is a zero VOC, water-based, 100% Acrylic resin paint. It is a self priming, Décor, furniture and cabinet paint. Paint Couture has a great adhesion capability to existing painted or varnished surfaces. With Paint Couture there is usually no sanding and no priming, 
except for cabinetry
. It is easy to apply, it is smooth and lays on very flat with little to no brush marks. The dry look is a matte finish. As it is a 100% Acrylic paint it becomes very hard and very durable. A Glaze or Couture Topcoat is recommended but not required. Clean
ing
 up is easy with just soap and water.